Cape Tattoo Expo 2013 - 25 - 27 January 2013

SixLove Events proudly presents:
The 5thannual CAPE TATTOO EXPO -January 25 - 27, 2013 at Cape Town City Hall.
Bringing you the best in global tattoo culture, The Cape Tattoo Expo is currently the most important lifestyle festival of its kind on the African continent. With a great range of top international tattoo artists attending and a very exciting arts and concert event schedule, Cape Tattoo Expo 2013 promises to be the best one yet.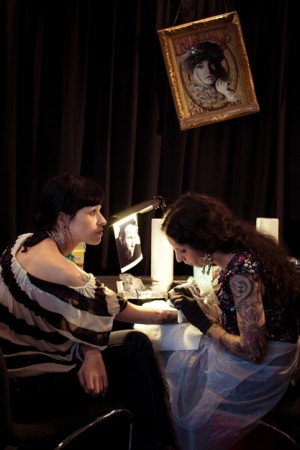 More than 80 renowned tattoo artists representing 15 different countries will be part of theCape Tattoo Expo 2013. Attendees can look forward to being thrilled by the artistry of big-name international convention "regulars" such as Bob Tyrrell (US), Tom Tattoo (Italy), Laura Juan (Spain), Randy Englehard (Germany), Robert Hernandez (Sp/Pol), Mark Bester (UK), Davee Blows (Hong Kong), Hans Pasztjerik (Holland), Dermadonna (Holland), Patrick McFarlane (Portugal), Gordon Claus (Germany); as well as the very best that South Africa has to offer.
The 2013 festival will be held at the iconic Cape Town City Hall. Event organizers Manuela and Allan Gray are thrilled with the new venue: "We are very excited. The event has grown significantly over the past 5 years and City Hall is the perfect space for the size and vibe of the expo. For the first time we can host all of the related events: the expo, art exhibition and concerts under one roof."
The Cape Tattoo Expo runs from Friday 25 January to Sunday 27 January. Doors open at 16h00 on Friday and at 11h00 on Saturday and Sunday. To book a tattoo session, go to our website and contact the particular artist directly. "Walk in" tattoos will also be welcome, if time and booking schedules allow.
MUSIC:
The live music addition to the CapeTattoo Expo includes performances by some of SA`s most talented DJ`s and bands. Your ticket to the expo includes entrance to the shows, which are also held at the Cape City Hall. For the exact playing order, visit our website.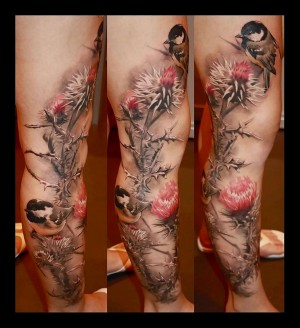 Tattoo by Laura Juan from Spain.
Twitter: @CapeTattExpo
Facebook:https://www.facebook.com/pages/Southern-Ink-Xposure/17321767097
ART EXHIBITION:
The annual Tattoo Expo art exhibition will open on Tuesday 22 January at the Cape City Hall. Themed "Homeward Bound", this year`s exhibition will be celebrating the nautical roots of tattoo art. This multi-media exhibition is comprised of a series of works by celebrated South African tattoo and graphic artists. In addition, the 5thannualCape Tattoo Expo is also pleased to present "Message in a Bottle." This adjunct exhibition features custom designed wine labels from top local and international tattoo artists. The exhibition will also showcase the Levi`sTrucker jacket.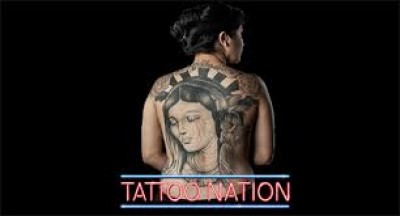 The evening will also include a special screening (invitation only) of a new documentary film "TATTOO NATION."
"Tattoos used to be a sign of rebellion. A middle finger salute to the rest of the world. Outlaw bikers got tattoos. Sailors on leave in Singapore got tattoos. Lifers in the joint got tattoos. Now, your mother's got a butterfly on her ankle and your kid's sporting a tramp stamp. What happened? How did tattoos go from the renegade, ready made cartoons inked as fast as possible to the art form they've become today? That transformation is the subject of the new documentary film, TATTOO NATION.
Directed by Erik Schwartz,TATTOO NATION tells how a few incarcerated but very talented Chicano artists changed the world of ink forever. It follows three tattoo pioneers, Charlie Cartwright, Jack Rudy and Freddy Negrete, and shows how a new, fine line style using detail and shading to achieve a remarkable realism revolutionized the world of ink."
Trailer for TATTOO NATION:http://www.youtube.com/watch?v=J0h5Tdw_3UY
Everyone is welcome to attend the opening of the art exhibition opening from 19h00 to 21h00 on Tuesday 22 January. The screening of TATTOO NATION at 21h00 is as mentioned, by invitation only.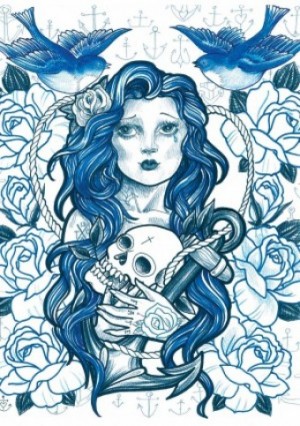 Artwork by Manuela Gray 2013.
Tickets for Cape Tattoo Expo 2013 are available via Tixsa on our website www.capetattooconvention.co.za. The ticket price includes entry to the venue for the expo, as well as entry to the bands and DJ`s in the evenings. The ticket price does not include the price of tattoo. These can be booked and paid to the artist directly.
Visit www.capetattooconvention.co.za for updates about attending artists, concerts, competitions, and info.
Also be sure to join the Southern Ink Xposure and Cape Town International Tattoo Convention facebook and Twitter groups for all the latest news about related events and artist info.
Cape Tattoo Expo 2013 would like to the following sponsors:Red Bull, Levi`s, Jagermeister, Bothners, 2 Evolve and Rolling Stone SA..