Great short media reviews: AWOLNATION single: I Am. (Run - Red Bull Records.)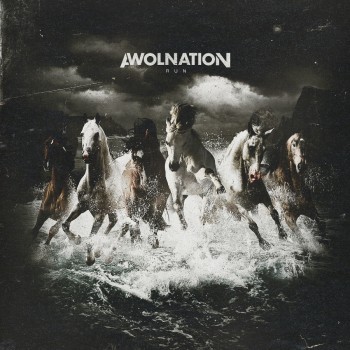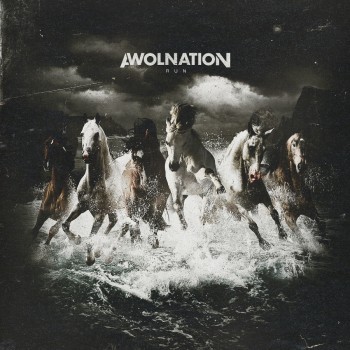 AWOLNATION released the stellar second single titled "I Am" from their new album "Run" in April 2015. I asked some journalists and radio presenters  to comment on the track.
Here is what they had to say:
"Awolnation's Run embodies the popularised Belle and Sebastian quote from 500 Days of Summer: "Color my life with the chaos of trouble." Amongst this chaotic frenzy comes one particular song that injects the album with a moderate sense of sanity. "I Am" tempers the frantic energy of Run with its hazy dream-pop synth lines, upbeat indie-pop structure, and sickly sweet romantic sentiments. "I Am" calls out for a lover to accept Aaron Bruno for himself, or perhaps it is a cry for people to accept Awolnation for the eclectic group that they have become since the release of their debut album. No matter the meaning of the song; "I Am" is still quite possibly one of the strongest songs on Run – an incredibly powerful and brilliant album in itself." Craig Roxburgh, www.samusicscene.co.za
"I Am' is a beautiful angry contrast of a beast. Bruno reflects back on friends and past experiences that have made him into the man he is today. He carries his subject matter on delicate piano and acoustic guitar solos that seem to flow effortlessly into a dreamscape of synth like choruses. His voice stays almost subdued, barely pushed to the point of the infamous Awolantion signature scream, which adds to the hint of vulnerability one detects when listening to this song.Its beautiful and maybe even a well deserved ode to himself." Sune Lotter, MK.
"I am" resurrects all those feelings you get when listening to a melodic rock song. It's catchy, creeps below the surface and is quite frankly - lyrically fantastic." Adriaan Roets, The Citizen.
The 2nd single from Awolnation sees them slowing down, but still keeping their amazing anthemic chorus.You can't help but sing along. And when you really start listening to the words, is when you completely fall in love with the song." Catherine Grenfell, 5fm.
"AWOLNATION's album 'Run' blew me away. Their second single, "I Am" is an almost-ballad - fading at the end like songs used to in the 90`s. Once you've listened to the lyrics, you realize that we all ponder about the same things: Maybe all of these things made me who I am / And I am / Only looking up when my head's down. Their catchy chorus brings the not-so-heavy verses together, making this another hit from Aaron Bruno and team." Vicky Jankiewicz. www.samusicscene.co.za
"I usually associate AWOLNATION as the soundtrack some kind of extreme sport YouTube clip, their new single "I am" is breaks out of that mould to a certain extent. It's an uplifting song with romantic undertones - a definite contender as the soundtrack for the next romcom staring Katherine Heigl where the hero proposes while base jumping off Table Mountain." Jana Stevens. JanadidThis.
"Not only is AWOLNATION's Run seamless musical genius, it's a statements that's all grown up and going places, fast!As for the album's second single "I Am" quiet, paces and confident, this track blazes a path all its own, for the rest to attempt to follow.Lyrically smart and quick, melodically astute,"I Am"is independently qualified to knock our collective electronically-fused socks off!" Jason Curtis New Media Publication.
"The heart meets heavy beats in this catchy alternative song. Guaranteed to make your neck stiff from dancing to the beat. Elegant electronic rock, at its finest."Sanny Mlotana, Mix FM.
You'll be humming this catchy anthem and stomping your feet involuntarily long after you've listened to it."Jean Marie Korff, www.channel24.co.za
"I am" has to be one of my favourite tracks from the album. It is well paced and very melodic. Just what you would expect from Awolnation. It is also very deep and emotional and my guess is very personal. I was fortunate enough to chat with vocalist, Aaron back in the beginning of March over the phone and I was very intrigued about another song's ("Like People, Like Plastic") lyrics on their new album. He responded with: "I can't say man – it is way too personal. I think that we can all interpret it in a way...My guess is that "I am" might even be more personal for Aaron and when you put that much emotion and so much of yourself into a song while still leaving it open to interpretation without giving too much away, you've done an awesome job. Griffin Peche www.watkykjy.co.za
"A lyrical confessional with a reverberating undercurrent and anthemic chorus fit for a millennial."Tecla Ciolfi www.texxandthecity.com
"The song starts off by lulling you into a dreamlike state, then builds into a crescendo bringing elements of electric/pop and rock. Masters of their art, Awolnation has done it again with 'I Am'. Rene Maritz. Blogger.
"Awolnation are producing a more diverse sound than ever.Regardless of Aaron Bruno`s vocals capabilities, it didn't seem like they could top Megalithic Symphony, but they have!"Jarryd Wood, Grind Radio.
"AWOLNATION gives us exactly what we want from them with I Am. Another anthemic tune we can singalong to. Its fresh, delicate and powerful all at once."Francois du Toit, Jacaranda fm.
"One of the more stand-out singles on the album, I would consider "I Am" (along with "Hollow Moon") to be one of my favourites from "Run". However, you can't help think that there is just something missing on this one. The single comes close to being a top pop/rock song, but falls short on what we've come to expect (and hope for) from the band. Even though it is a difficult follow-up after "Hollow Moon", there is no doubt in my mind that it will keep all the AWOLNATION fans happy!"Michael Bossinger, producer at 5fm.
"Great Songwriting and Song arrangement makes for a great song. Awolnation defiantly knows the formula to write hit songs. "I am" is going to be a huge hit."Duwyne Clayton. Fanbase Music Magazine.
"It's a tough task to follow a successful first single such as "Hollow Moon (Bad Wolf)". "I Am" encompasses every aspect of why we adore AWOLNATION. It is a carefully constructed piece of art: thought-provoking, atmospheric, emotional and above all, catchy. I suspect this track will soon be chanted by fans worldwide."Dee Theart, RSG Radio.
"A dynamic chorus and inspiring message makes"I am" is one of the most empowering electronic-rock tracks this year - it's practically spiritual."Claire Martens, Khuluma Magazine.
"I Am really blew me away. The strong lyrics really caught my attention and as soon as the chorus kicked in I was hooked. Definitely a song that will capture your attention" Coenie van Deventer, Radio Laeveld.
"AWOLNATION-rock style with gentle acoustic strings. It's a step in a different direction for them, but absolutely refreshing!" Elsa la Cock, DirtyPinkCity blog.
"It's been a while since there was a CD that I had on repeat like this new one from AWOLNATION. In fact, not since the last AWOLNATION. Anthem after anthem, there simply isn't one bad song."Andrew Campbell, Mediamark.
View official I Am video here: