IKE MORIZ RELEASES NEW ALBUM SIREN TERPSICHORE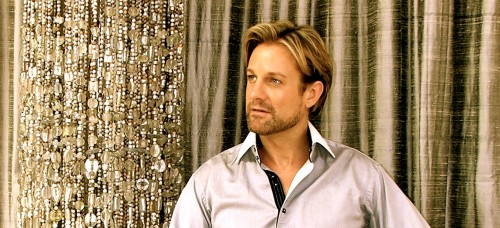 IKE MORIZ RELEASES NEW ALBUM – SIREN TERPSICHORE
CAPE TOWN, SOUTH AFRICA (original Jazz, Latin & Swing)
"The rich resonance of his voice makes Michael Buble's seem rather thin... Comparisons with the great Tony Bennett are inevitable. Ike Moriz performing swing is that good!"(Full Circle Magazine,SA)
In the past five years international singer, producer, composer and actor Ike Moriz has been on an incredible journey delving deeply into the world's vast songbook of Jazz, Latin & Swing standards: He recorded & published a total of eight albums of this genre, was voted one of the top five vocalists in South Africa, filmed several music videos, toured South Africa & Northern Europe playing over 350 concerts, and became one of the most sought after SA entertainers for both local& international events.Recently Ike also got married to Madri, sister towell-known SA stage and TV personality Nataniël. (www.nataniel.co.za).
In 2013 Ike Moriz-appears on the international Jazz & music scene with "Siren Terpsichore",his 13th studio album to date, which has already been described as the "Crown jewel of original SA swing" (CD Baby).Composed, produced & recorded by Ike himself, it contains 14 beautifully crafted, brand-new songs in the Jazz/Swing/Latin genre - including the popular UK 'Abbey Road Mix' of his recent composition "Angie Blue" as well as two recordings in Spanish language, sung in his favorite Argentinean-Spanish accent.
Siren Terpsichore was recorded at Paris Studios in Cape Town with a band of top session musicians from all over the world (SA, Mozambique, Argentina, Germany, Scotland). The album is both upbeat and uplifting with Ike's usual fresh, jovial, tongue-in-cheek Swing/Jazz sentiment, strong vocals, timeless melodies and powerful, archetypal lyrics straight from the heart.
In Greekmythology,Terpsichore"delight in dancing" was one of the nine Muses,ruling over dance and the dramatic chorus.She lends her name to the word "terpsichorean"which means "of or relating to dance". She is usually depicted sitting down,holding a lyre,accompanying the dancers' choirs with her music.
Recent Reviews:
"An amazing gaze into the mind of a musical genius whose appreciation for great jazz music seems to know no bound."(IAE Magazine, Atlanta, USA)
"… This cat writes a fine tune. Listen to it when wearing velvet and drinking martinis!" (FHM, SA)
Biography:
International SA pop star, singer, producer and actor IKE MORIZ ('Cosmopolitan hot talent') has received wide acclaim for his 13 albums ranging from original melodic indie Rock/Pop to Latin/Easy Listening and Jazzy Swing(all available on iTunes).His songs were played in 17 countries worldwide reaching No.1 in the UK,Holland, South Africa and Germany.Ike has acted in many major international feature films such as 'Alfie', 'Shanghai Knights' and 'Love Actually', and he appeared in local TV programs like 'Showbiz Report', 'Top Billing' and 'Backstage', as well as UK TV series 'Eastenders', 'Family Affairs'and 'The Bill' et al. Rock legend David Bowie awarded Ike's songs repeatedly as'top song of the month' on his website!
Ike studied music and acting in South Africa, Germany and Holland after a jet-setting childhood. The versatile singer, actor, producer and songwriter spent five years in London, fronting rock bands, performing in musicals and running his own label, Mosquito Records London, before returning to his favorite country, SouthAfrica, in 2005. He was voted one of the top five singers in SA in 2006. Ike is sponsored by Cape City Volkswagen and top UK fashion designer JAGADI Haute Couture.
CD LAUNCH CONCERT CAPETOWN:
Tues:28th May 2013,
Venue:The Crypt, 1 Wale St,CT,
Time:from 6pm,
Bookings: R45 - 079 683 4658
(For limited free entry media seating email: madri@mosquitorecords.co.za )
Websites:www.ikemoriz.com www.mosquitorecords.co.za
Email:madri@mosquitorecords.co.za