RAMFEST 2014

RAMFEST 2014
CAPE TOWN: 6 – 9 March: Elandskloof, Villiersdorp. JOHANNESBURG: 6 – 9 March: Witfontein, JR 512, Bronkhorstspruit
Now most would say that they hardly remember their 8th birthday, but RAMfans, this is all going to change right here, right now! Get your party shoes out! We are bringing you a stellar line up of incredible international and local acts in 2014: These bands have sold millions of albums, won coveted awards, charted on the Billboard 200 and play major festivals worldwide.
Ladies and Gentlemen, the long wait is over, and in vowing to always bring you the very best in alternative music, RAMfest 2014, presented by Red Heart Rum, proudly presents:
Biffy Clyro (Scotland), Killswitch Engage (USA), Camo and Krooked (Austria) featuring Dynamite MC (UK), Foals (UK) and Trivium (USA.)
We know you are as happy as we are right now! RAMfest 2014, presented by Red Heart Rum is a full weekend camping festival in both Cape Town and Johannesburg from 6- 9 March.
Here more info about the international acts: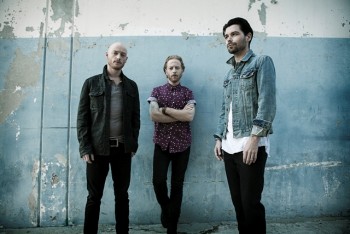 photo: Biffy Clyro.
Biffy Clyro (Scotland)
Biffy Clyro is aScottish rock band that formed in Kilmarnock, East Ayrshire, comprising of Simon Neil(guitar, lead vocals),James Johnston (bass, vocals) and Ben Johnston (drums, vocals). Currently signed to14th Floor Records, they have released six studio albums, three of which, Puzzle, Only Revolutions and Opposites reached the top five in the UK Albums Chart. They also claimed their first number one album in the UK Albums Chart with their sixth studio album,Opposites. After their first three albums, the band expanded their following significantly with the release of their fourth, Puzzle, in 2007. Puzzle peaked at number 2 on the official UK album charts and went platinum in the UK in 2012, selling over 300000 copies. Biffy Clyro`s popularity was built upon further in 2008 and 2009 with the release of the singles "Mountains" and 'That Golden Rule", which both reached the Top 10 of the UK Singles Chart. In 2011 the band was nominated for the Brit Awards for Best British Group. At the 2013 NME Awards they received the award for Best British Band and on the 25th August 2013 Biffy Clyro headlined the main stage at Leeds & Reading Festival.
Link to video "Mountains": http://www.youtube.com/watch?v=NfzwM4pdyxU Link to video "Bubbles": http://www.youtube.com/watch?v=9eHU0adxdsU
Website: www.biffyclyro.com Twitter: https://twitter.com/biffyclyro Facebook: https://www.facebook.com/biffyclyro
Killswitch Engage (USA)
Killswitch Engageis an American metalcore band from Westfield, Massachusetts, formed in 1999. Killswitch Engage's current line-up consists of vocalist Jesse Leach, bassist Mike D'Antonio, guitarists Joel Stroetzel and Adam Dutkiewicz, and drummer Justin Foley.
KSE burst onto the scene with the genre-defining Alive or Just Breathing, notching a Grammy nomination in 2005 for the title track from 2004's gold-certified The End of Heartache and following up that landmark album with the Gold-selling As Daylight Dies and an appearance on Jimmy Kimmel Live along with gracing the covers of countless metal and rock magazines around the world. The band has sold over four million records in the US. Their music mixes "crushing"riffs, double bass drum patterns, power chords, dual-guitar harmonies, often punctuated with pinch harmonic squeals in their musicand breakdowns that one can expect from the metalcore genre. Their music is influenced by gothenburg metal scene and thrash metal.
The band has released sixstudio albums and one DVD up to date. Killswitch Engage has played at many live arenas, including Wacken Open Air, Rock Am Ring, Download Festival, and the Revolver Golden Gods Awards. Their latest album,Disarm the Descent was released on April 2, 2013
In 2009,MTV, while naming "The Greatest Metal Bands of All Time" referred to Killswitch Engage as "one of the founders of metalcore". Jason D. Taylor of Allmusic saidAlive or Just Breathing(2002) "is a pure metal album that seemingly has ignored any fashionable trend and instead relies solely on skill and expertise to sculpt some of the meatiest heavy metal since the glory days ofMetallicaandSlayer."
Link to Video "In Due Time' - http://www.youtube.com/watch?v=HANCzu70us4
Website:http://www.killswitchengage.com/ Facebook: https://www.facebook.com/killswitchengage Twitter: https://twitter.com/kseofficial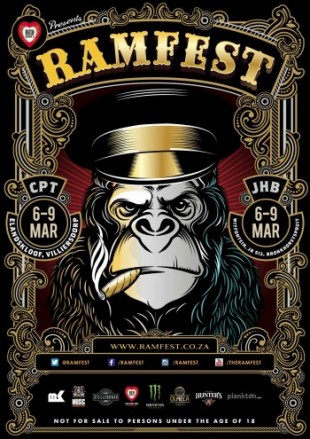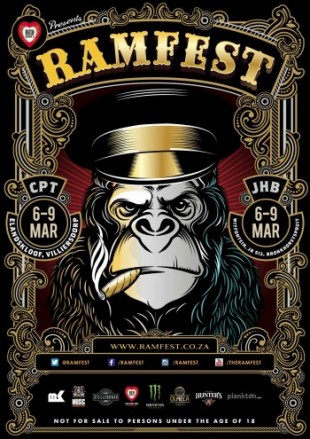 Camo and Krooked (Austria) featuring Dynamite MC (UK)
Camo and Krooked
Austrian duo Reinhard Rietsch and Markus Wagner, otherwise known asCamo & Krooked have quickly become one of the hottest production outfits in Europe. Working together since 2007 and signing exclusivelyto Hospital Recordsin 2010, the Viennese pair have created a whirl of dancefloor anthems and a fearsome reputation for their untouchable production skills. In autumn 2011 they released their first album on Hospital"Cross The Line"; a fourteen-track rollercoaster ride of emotions, veering between polished vocal-led beauties to filthy tear-out monsters, which delved into dubstep, drumstep, electro-house and everything in between. The album was a universal success and the duo won three awards in the Drum & Bass Arena Awards 2011 for "Best Producer", "Best Video" and "Best Album".
2012 saw the release of their remix album "Between The Lines" which featured remixes of key "Cross The Line" cuts by a range of producers including Metrik, Mefjus, Subwave, BCee and more. Since then, the boys have also had their music featured on some high profile computer games and have released 'All Night', the first single off their second album "Zeitgeist", due for release in September 2013. With Eighteen months of hard graft under the belt, 'All Night' foresees the new album in its influences from French house, disco and minimal techno that creates yet another angle to the Camo & Krooked signature sound.
Link to Video "All Night":http://www.youtube.com/watch?v=iQfwIhnEe8s
Facebook:www.facebook.com/CamoKrookedTwitter:https://twitter.com/CamoKrookedWebsite:http://camoandkrooked.com/
Dynamite MC
He started his MCing career on pirate radio station Krush FM, broadcasting in Gloucester, South West England during the early 1990s. After meeting the now legendary Roni Size in 1994 and MCing for the Full Cycle crew, the Bristol collective formed the live band Reprazent where Dynamite shared vocal duties with singer, Onallee. Their debut album New Forms won the Mercury Music Prize in 1997, and Dynamite's role was enhanced for Reprazent's second album, the hip-hop influenced In The Mode(2000).
He released a solo album,The World of Dynamite, and the mixtape CD Big Man Talkwas released on the Strong Records label (featuring samples from Enya and Kanye West). Further proving his versatility as an artist, the track Bounce(produced by Switch, now one half of Major Lazor) is not only featured on the soundtrack of Madden NFL '07, but also in the video game Need for Speed: Carbon, along with After Party. Warning also makes an appearance on the Xbox console's Crackdown 2. After this run of production success,Dynamite took time out to host two national radio shows in the UK, interviewing artists such as P Diddy, Lady Gaga, Katy Perry, Redman, Shaggy, Pussy Cat Dolls, Ja Rule, Estelle, Chipmunk and many more.
Twitter:http://twitter.com/DynamiteMc
Website:http://www.dynamitemc.com
Facebook:http://www.facebook.com/dynamiteuk
Foals (UK)
Fresh from a career defining main stage slot at Reading & Leeds festival, Foals last week sold out London's Alexandra Palace and Manchester Apollo in just 9 minutes flat - Glasgow Barrowlands, Newcastle o2 Academy, Birmingham o2 Academy and Dublin Olympia shows also sold out in record time, within one hour. New dates were added.
This incredible accomplishment is testament to the bands' popularity and growing reputation asthemost exciting live band in the UK right now. Summer of 2013 has been Foals' busiest and most prolific to date. After releasing their most direct and fully realised third album 'Holy Fire' to critical acclaim in February this year (charting at number 2), the Oxford five piece have since unleashed a feverish assault on live audiences worldwide. America, Europe, Asia, Australia have all witnessed the band's electrifying live show that's earned them the reputation as the most exciting British guitar band in Britain.Relentlessly playing to huge audiences has seen the band hit their stride in the live sphere, and subsequently won them slots high up the bill at Glastonbury (second from top, Other stage Friday night), Reading & Leeds (third from top, Main stage Saturday) and recently, their first ever UK headline slot at Latitude festival (Sunday) a position they strode into with conviction resulting in effusive praise from the critics. Reading & Leeds/Latitude Promoter Melvin Benn recently summed his feelings on the performance:'Foals for me are the most in touch guitar band in the world - to see them own the stage and the reaction they got was unbelievable. The moshing I've seen at Latitude was as intense as anything I've seen anywhere. A match for Rage Against The Machine in terms of moshing and intensity. It's going to be a match for anyone who plays there in the future'NME, Aug 2013.
Link to video"Inhaler":http://www.youtube.com/watch?v=qJ_PMvjmC6M
Website:www.foals.co.ukFacebook:https://www.facebook.com/FoalsTwitter:https://twitter.com/foals
Trivium (USA)
Trivium is a contemporary metal band from Orlando, Florida. Each one of their albums—Ascendancy(2005),The Crusade(2006), and Shogun(2008)—garnered unanimous critical and fan acclaim. Ascendancy cemented the band's place in the metal-verse, selling over half-a-million copies worldwide. Shogun debuted at #23 on the Billboard Top 200 and in the top 100 in 18 other countries. All over the globe, they rose to the ranks of metal elite, sharing the stage with everyone from Iron Maiden and Slipknot and dominating festivals such as Download, Rock Star Energy Drink Mayhem Festival and OZZfest. In Waves,Trivium`s fifth studio album was released in August 2011."In my opinion, this album really was a response to what we've ever done as a band and everything we're seeing in contemporary music," declared frontman Matt Heafy. In Waves sold 22,000 copies in its first week of release and debuted at No. 13 on theBillboard200 and at No. 1 on the Billboard Hard Rock charts, making it the highest charting record Trivium has released to date. In Canada, the album debuted at No. 32 on the Canadian Albums Chart.The album also charted in the UK at No. 17 on theUK Top 40 albums chart, No. 6 in Japan and No. 8 in Germany.In Waves has sold 81,000 copies in the United States as of 2013.
Link to Video– "In Waves":http://www.youtube.com/watch?v=0Xfvk028Kv0
Website:http://www.trivium.org/Facebook:https://www.facebook.com/TriviumOfficialTwitter:https://twitter.com/TriviumOfficial
RAMfest 2014 Ticket sales open: Available here:http://goo.gl/wuiZKF, fromwww.ramfest.co.zaorplankton.mobi. The ticket prices will vary during the next few months, the earlier you buy your ticket, the better the price. Only valid ticket holders can take part in merchandise competitions on RAMfest social media pages. All tickets for CT and JHBincludefull weekend camping.
Notes for media:Media accreditation will open on 1 November 2014. Please request the necessary forms at the time. This includes accreditation for the festival as well as requests for interviews with the international acts.
Media accreditation will close a month before the festival on 7 February 2014. Please make a note of this as no late requests will be processed.
Website:www.ramfest.co.zaFacebook:https://www.facebook.com/ramfestTwitter: @ramfest (Tag: #RAM2014 )