Twin Atlantic (Scotland) wins over Brothers and Sisters in South Africa.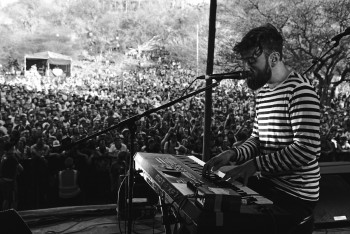 Photos: Jono Ferreira/Lexar.
Scottish rockers Twin Atlantic played in South Africa for the first time at Oppikoppi The Fantastic Mr.VosVos and One Night In Cape Town in August 2015. Fans old and new loved them! Here some short media reviews & tweets from festival goers:
"Twin Atlantic proved a point at Oppikoppi. Not only are they a phenomenal recording band, but they are a powerhouse of a live act. Definitely one of the highlights of the festival!"Wayde Flowerday, SoMuchMusic.co.za
"What I loved about the Twin Atlantic show was that they engaged with the whole crowd - front to back. The show was like a journey going through energetic songs and more emotional ones. I think they now have a bunch of new SA fans!"Elsa la Cock, DirtyPinkCity Blog.
"Twin Atlantic's first performance on South African soil was definitely a memorable one. Anyone who has ever heard their music will know their catchy, sing-along tunes and seeing the band live brought their music to life. The band as a whole performed well, although it did feel as though the set was slightly rushed. Any audience interaction that happened felt slightly forced and Sam's vocals may have been impacted by the notorious Oppi dust as he seemed to struggle to hit his trademark high notes. All in all, a great performance by the Scottish rockers."Henry Marsh, DropYourDrinkblog.
'Twin Atlantic were amazing. Twin Atlantic brought some serious energy to the James Phillip Stage on Sunday. A set filled with songs such as Yes, I Was Drunk, Free, What Is Light? Where Is Laughter and Hold On created an atmosphere where those who knew the band, could really just jam it out. For those who did not know the band before OppiKoppi, Sam McTrusty and crew definitely made them feel welcome. One of the highlights of this year's OppiKoppi."Jeanne Mulder, Puk fm.
"Twin Atlantic played an absolutely mesmerising set that left everybody in attendance reeling for more! The accents so smooth, the guitars so tuned and the lyrics perfectly on point!"Brendan Bowie.www.samusicscene.co.za
"Truly surprised and in awe of how many song lyrics were known in this dusty little patch down at the end of Africa."www.recordingstudios.co.za
"Twin Atlantic drew a large crowd to the James Phillips stage as they performed hits such as "Oceans", "Brothers and sisters" and "Heart and soul". The crowd enjoyed their energy and stage presence, which made for a memorable performance. " Elmarie Kruger, Perdeby.
Tweets:
@Kerry_Knight_: No.1 at Oppi was definitely @twinatlantic BLOWN AWAY!
@BiancaCimma: You have my heart and my soul
@4am_rock: @oppikoppi was amazing and meeting Sam and the boys from @twinatlantic was epic! Great guys and incredible show!http://pic.twitter.com/63HbrnqIvY
@Miss_Vis: @twinatlantic had the best time with you guys at @oppikoppi yesterday!!! Best show of the festival!http://pic.twitter.com/K49TiLLen7
One Night in Cape Town:
Tweets:
@CraigRoxy: Twin Atlantic put on such an amazing performance last night at One Night In CapeTown. https://t.co/tOdhk4ls0s
@garethisatwit: @twinatlantic Thank you so much for coming to Cape Town! Loved every minute of your set.
@ShannInsanity: @twinatlantic you guys made me so happy in Cape Town! My voice was almost gone from singing along thank you! Please come back soon!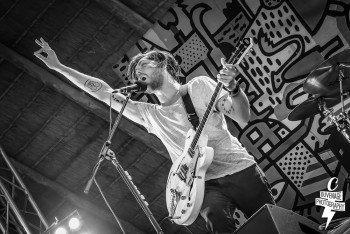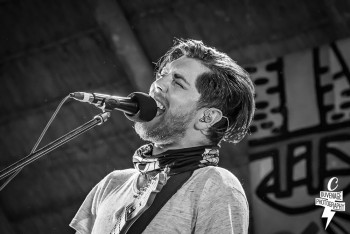 photos: Christelle Duvenhage.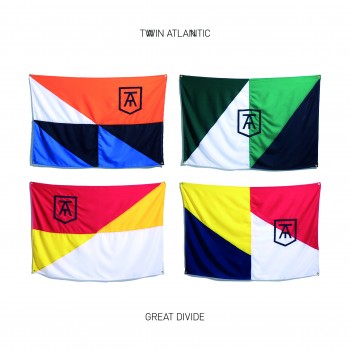 Latest album: Great Divide (Red Bull Records.)