Up the Creek Music Festival 2013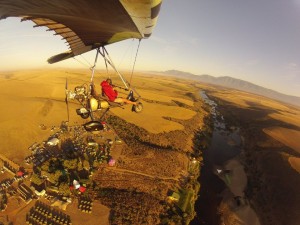 UTC aerial photo 2013.
UP THE CREEK MUSIC FESTIVAL brought to you by 4thStreet, Swellendam: 31stJanuary – 3rdFebruary 2013.
Official 2013 Up the Creek Line up:
Creekers, we have finalized the line up for UTC 2013, it is going to be one big rocking river party! The bands and artists that will be performing are: Karen Zoid, ISO, YOAV, Jeremy Loops, BEAST, Dave Ferguson, Goodnight Wembley, Machineri, Tailor, Tombstone Pete, Piet Botha & Liz, Peachy Keen, Lucy Kruger, The Mysticcs, No One`s Arc, Black Cat Bones, Nomadic Orchestra, Grassy Spark, Dirty Bounce, December Streets, Woodstock Mafia, Trenton & the Radicals, Saint Fearless, Desmond & The Tutus, Taxi and Friends, Janie and the Beard, Shotgun Tori, Akkedis, Nik Rabinowitz, Peter Mitchell and DJ Dirtroad.
Pull in on Thursday, 31st January for a chilled out preview gig at the Rolling Stone SAstage. You can choose the best spot for your tent and kick-st art the weekend's carousing so that the place is cooking by the time the rest of your friends arrive.
4thStreet is the official wine sponsor for Up the Creek 2013. Why 4thStreet? Because they are all about living the sweet life! The sweet life is about being at places and being seen, about good times, good friends and good tunes. And what can be sweeter than a few lazy days chilling next to the beautiful BreedeRiver, listening to world-class music, laughing out loudly to quality comedy acts and rocking out with your favourite peeps, while sipping on a chilled glass of sweet 4thStreet wine.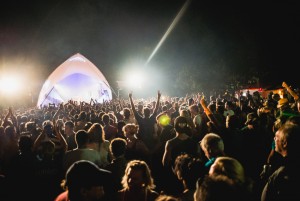 UTC 4th Street Main stage 2013 - Michael Ellis
In typical Upthe Creek tradition we will be running live music on 3 stages throughout the weekend: The 4th Street Main Stage, the MK river stage and the all-night-long Rolling Stone stage. But remember, only 1 stage at a time, so that you don't get to miss out on your favorite acts.
And if that isn't enough, Red Bull will be bringing some really cool DJ's (and of course lots of Red Bull) to play a river set on Saturday afternoon, directly after the Wedding. Who's wedding you may ask? Now that would be telling. More about that another time.
BOS ICED Tea, always keeping it natural, will be wooing you with their acoustic set and BOS cocktails down at the River during Friday and Saturday morning.
So, now you know who's playing and what the score is. All you need is your ticket and your toothbrush.
Tickets at www.ticketbreak.co.za or on our FB page:
Thursday – Sunday: Presales: R600.00 – Gate: R650.00
Friday – Sunday: Presales: R550.00 – Gate: R600.00
Saturday – Sunday: Presales: R450.00 – Gate: R500.00
Kids 13 years and younger: free entry.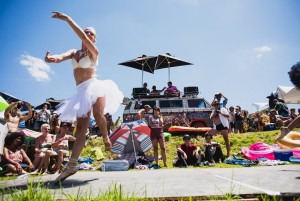 Ballet on the riverbank - Michael Ellis.
Heartbreak Motel:
If you want to rock out in a little more comfort, then the Heartbreak Motel is for you. There are various options of pre-pitched tents, hot showers, clean toilets, buffet breakfast and other luxuries. For more info and bookings go to:http://www.heartbreakmotel.co.za/
Competitions:
We are running various exciting competitions forUp the Creek 2013. Check out our Competitions page on website for all the details:
Up the Creek CompetitionsGood luck with your entries!
Social Media:
FB :http://www.facebook.com/UpTheCreek.MusicFestival
Twitter: @Upthe_Creek.
Website:www.upthecreek.co.za
Line up:Up the Creek 2013 line up
General queries:caitlin@redhotevents.co.zaand Media queries:liny@lkmediabook.co.za
Up the Creek Music Festivalis organizedby Red Hot EventsandBlue Moon.www.redhotevents.co.za.
Up the Creek 2013would like to thank our sponsors: 4thStreet, MK, Rolling Stone SA, Bos Iced Tea, Red Bull and Mitchell's Brewery.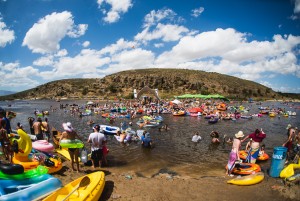 UTC River Stage 2013 - Michael Ellis.